🐾 Let's surpass 20 adoptions in November!
Join us at The Dennis Company, Raymond WA, for our next cat adoption wingding, from 11 AM to 3 PM, and be a hero in a furball's story! 🐱
Meet your purr-fect companion among our curated cats, ready to be your new best friend. These adorable feline friends are not just pets; they're family waiting to happen. 🏡❤️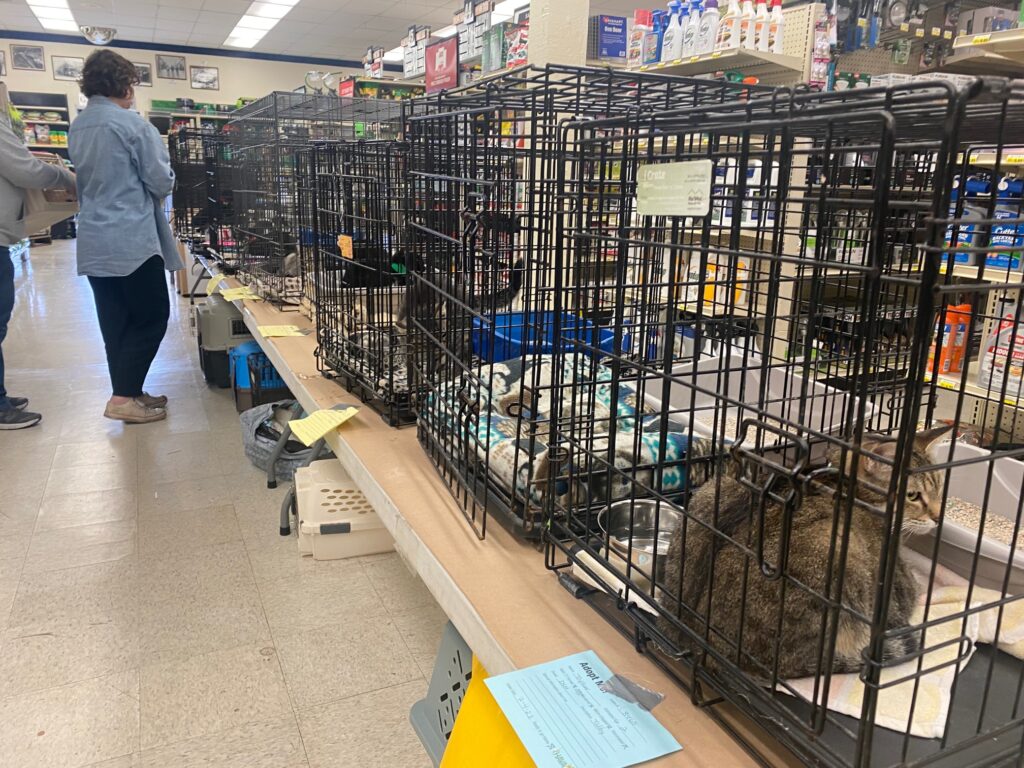 What to expect:
🐾 Loving cats in need of forever homes
🏡 Adoption-ready, vaccinated, and well-cared for
🥰 Unconditional love and companionship
🎉 Give a cat a second chance and make a lifelong connection
Don't miss this opportunity to change a cat's life and enrich your own. Mark your calendar, spread the word, and let's create happy tales of adoption together! See you at Petsense this Saturday, and let the feline magic begin. 🐾😻 #AdoptACat #ForeverHome #RaymondWA
If you are considering adopting a pet, please fill out an Adoption application in advance, and get pre-approved.